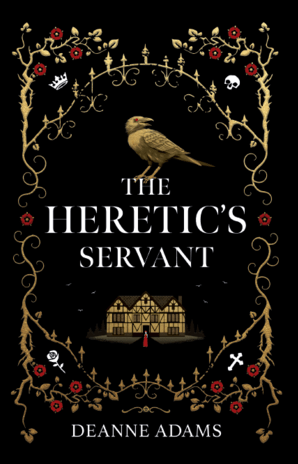 By Deanne Adams
THE HERETIC'S SERVANT
A historical thriller set in Elizabethan England.
OUT NOW
In the religious upheaval of the Tudor era, Molly hopes for no more than a quiet and happy life. But when tragedy strikes, she is drawn into a destructive spiral of events.
England in 1578 is a dangerous time. Molly and her beloved mistress Kate walk the narrow path between faith and loyalty. But the world is not divided into heroes and villains, and evil can wear a pious face. Molly must navigate a world dominated by men and religion to protect those she loves.
A historical thriller set in the Tudor era, The Heretic's Servant is a story of love, sacrifice and survival.
A Thrilling First Installment
Molly grabbed my interest from the start, and held it through every twist and turn of this intensely moving story. Life in Tudor England is depicted as real, not romantic or gruesome. Death is a constant feature, made more painful because the characters feel so alive.
I look forward to reading the next book in this series as soon as it comes out.
...beautifully written and completely mesmerising
The story is beautifully written and completely mesmerising. Ms Adams' attention to detail in the depiction of the reality of medieval life is astonishing and sometimes traumatic! I enjoyed the escape it provided from the stresses of modern life. Highly commended and well done Ms Adams.
...grips you on page one
As atmospheric as Eve Chase and as immersive as Philippa Gregory, The Heretic's Servant grips you on page one and doesn't let you go until the (bitter) end. Loved it.
... compulsive reading
This is the first book of this genre that I have ever read, I found it extremely well written and educational as well as compulsive reading. I can't wait for book two!
...well written tale
A well written tale describing life for a family in Tudor time. A fascinating picture is drawn of the turbulent years when there were attempts to stamp out the Roman catholic religion, smallpox was rife, and women thought to be weaker. A servants perspective of life in a busy household, the illnesses, deaths and heartache are brutal 
but symbolic of the times. However joy, love , friendship and loyalty were very evident. There was no papering over to make unpleasant events more palatable. A story with interesting characters, although there was room for development for some of them, I would like to have followed their lives further.
In the last pages my heart was racing
Until the very last moment the book held my attention. In the last pages my heart was racing.
I didn't understand why they couldn't see the easy solution I had thought of. I waited and waited to know what their plan was, because they had a plan. But what? What would they do? The culprit already arranged a good person to be executed, murdered. Why not get rid of him right away?
Then, in the final pages I understood why. It was the perfect moment.
...very satisfied with the ending
I am a fan of historical fiction, especially from the Tudor period. This story captures the nuances of nobility and political themes that were the focus under the reign of Elizabeth I. The status of women and servants is depicted true to form for that time. Molly has strength throughout the story, as well as how all the other women bore the events. I was very satisfied with the ending as it was important to end this way to wrap up the plots. I look forward to other works from Deanne Adams.
...on the edge of my seat
I really enjoyed reading this, Deanne Adams has a great writing style. I enjoyed the use of the Tudor dynasty and the mystery going on. It was a great thriller going on and I was on the edge of my seat. It did what I was hoping for and look forward to more from this author.
...characters were varied and interesting
THE HERETIC'S SERVANT was not quite what I expected, but in a good way! I enjoyed the characters, and I am always excited to read a book set in Tudor/Elizabethan England. The ending was both what I expected and yet… not. If I had anything to complain about it is that I almost wanted some kind of epilogue. Molly was a good character, and the relationships between the different characters were varied and interesting. If anything, I almost wished for more back story/insight into the characters and why they are the way they are.
If you enjoy historical fiction set during this time period, I would recommend it.
I only wish the novel were longer!
A quick, easy read which I really enjoyed! Well written, well researched, good characterisation as well as a compelling plot. I only wish the novel were longer!
... a satisfying ending
I think the author did a decent job unravelling how sinister the antagonist is in this story. I was creeped out and afraid for the women and perhaps a little surprised that no one, in all the years together, picked up on the treachery of this person. Molly is a trusted and loyal servant. Kate and her husband were decent people. But when heresy is on the menu, no one is safe.
I was engaged until the end of this story because I wanted to figure out how they would get out of the mess they were in. It was a satisfying ending that came at an extreme cost to the characters of this book.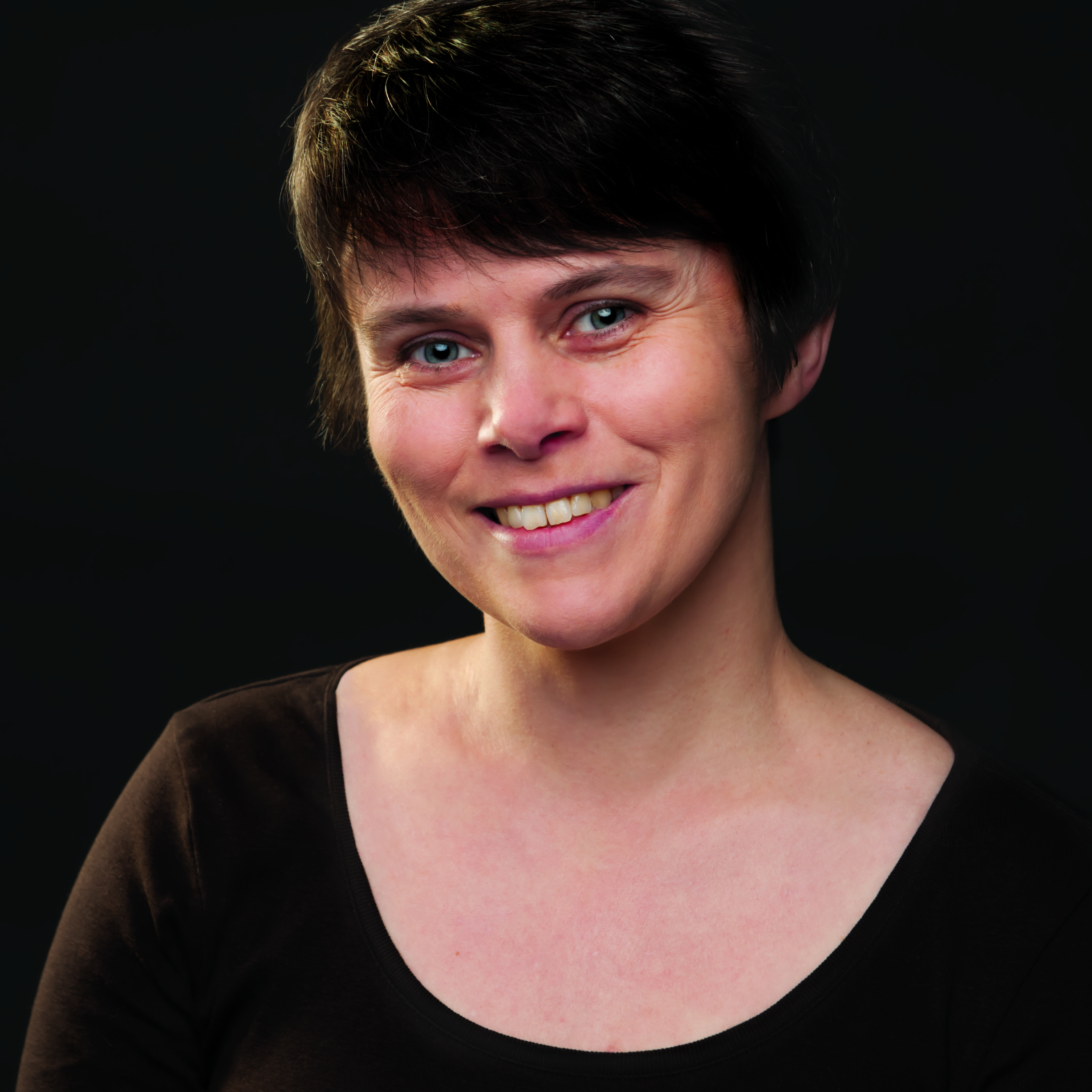 Fiction Author
Deanne Adams
After fifteen years at the 'chalkface' of teaching English to ages 11-18, I dug my tunnel and left education to start a new life as a coach and mentor for fiction authors.
I've written stories for many years and have now taken the plunge and put my first completed novel out into the world. The Heretic's Servant, a historical thriller set in Elizabethan England, is available now.
I live in South Wales with my partner, two children, and the obligatory cat.